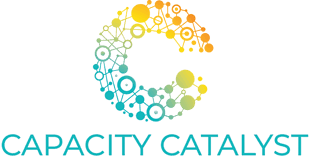 Invaluable experiences. Immeasurable impact.
Photo by Kimon Horne
We're on a mission...
to improve data use in the social sector by connecting capacity with need for a thriving equitable social data ecosystem.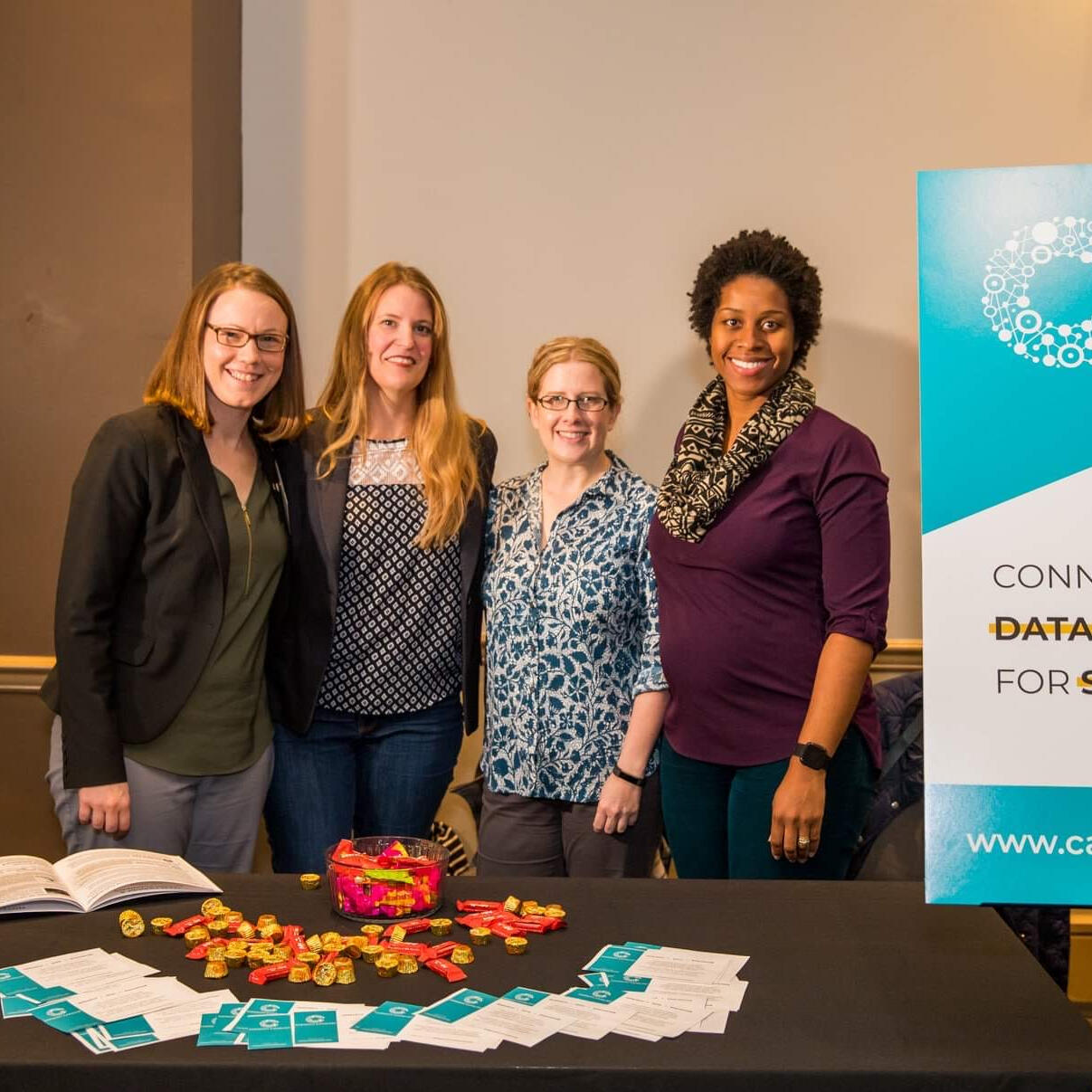 Impact.
We build on the value of diversity, equity, and inclusion - intentionally - in everything we do.
---
We boost social impact by building trust, comfort, and capacity in using data.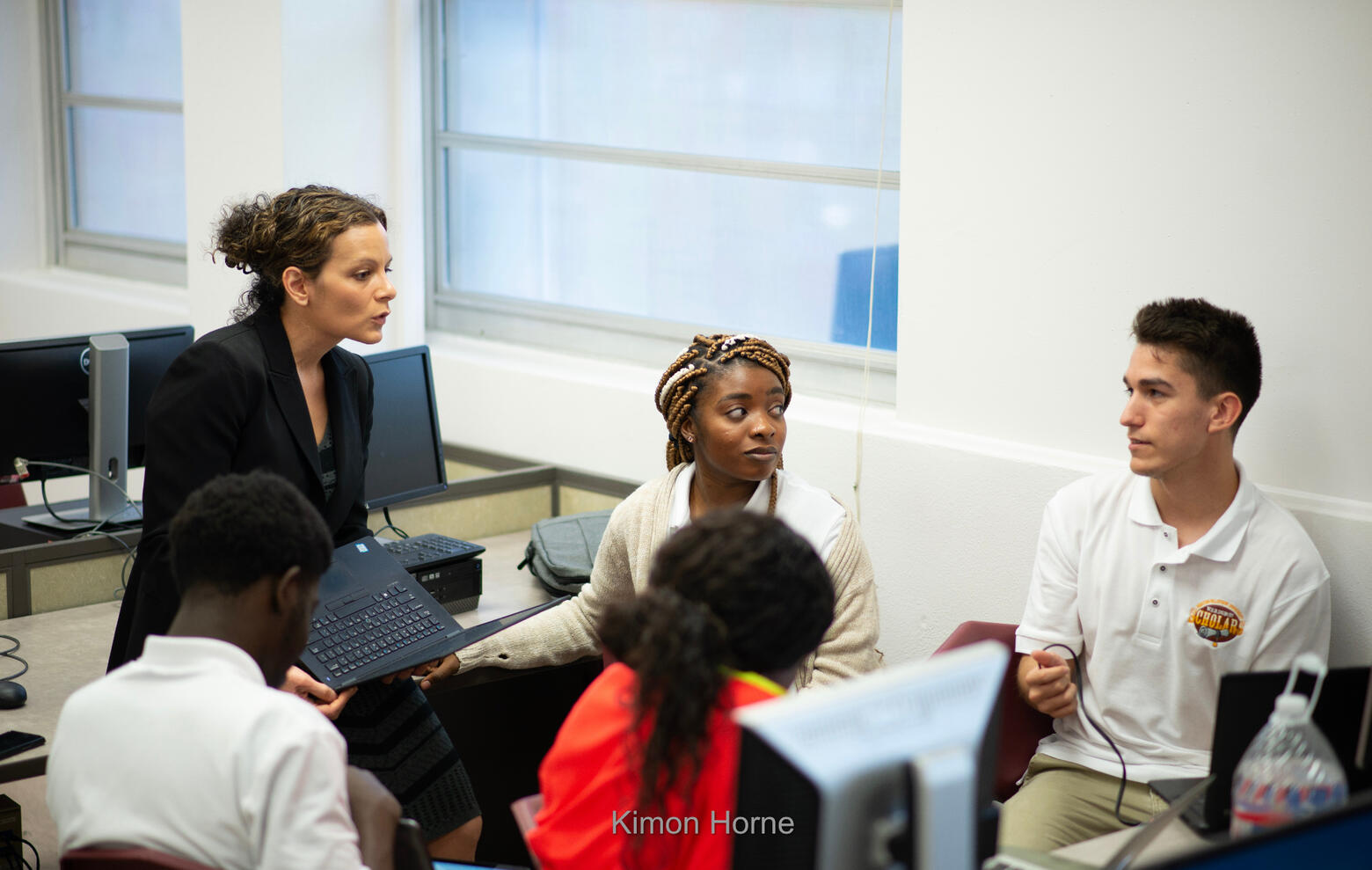 Create.
We focus our passion to act on bold, innovative ideas to create an equitable social data ecosystem.
Learn and grow.
"Capacity Catalyst fosters a shared sense of belonging that supports community organizations, centered on racial equity. I received an experience that strengthened my commitment to social justice and deepened my understanding of multiple ways to support equity-oriented initiatives. The cohort was provided with rejuvenating wellness workshops and seminars that featured experts in the field. I'm grateful for this learning experience and the community that was cultivated."
Lindsey Kaiser, 2020 Extern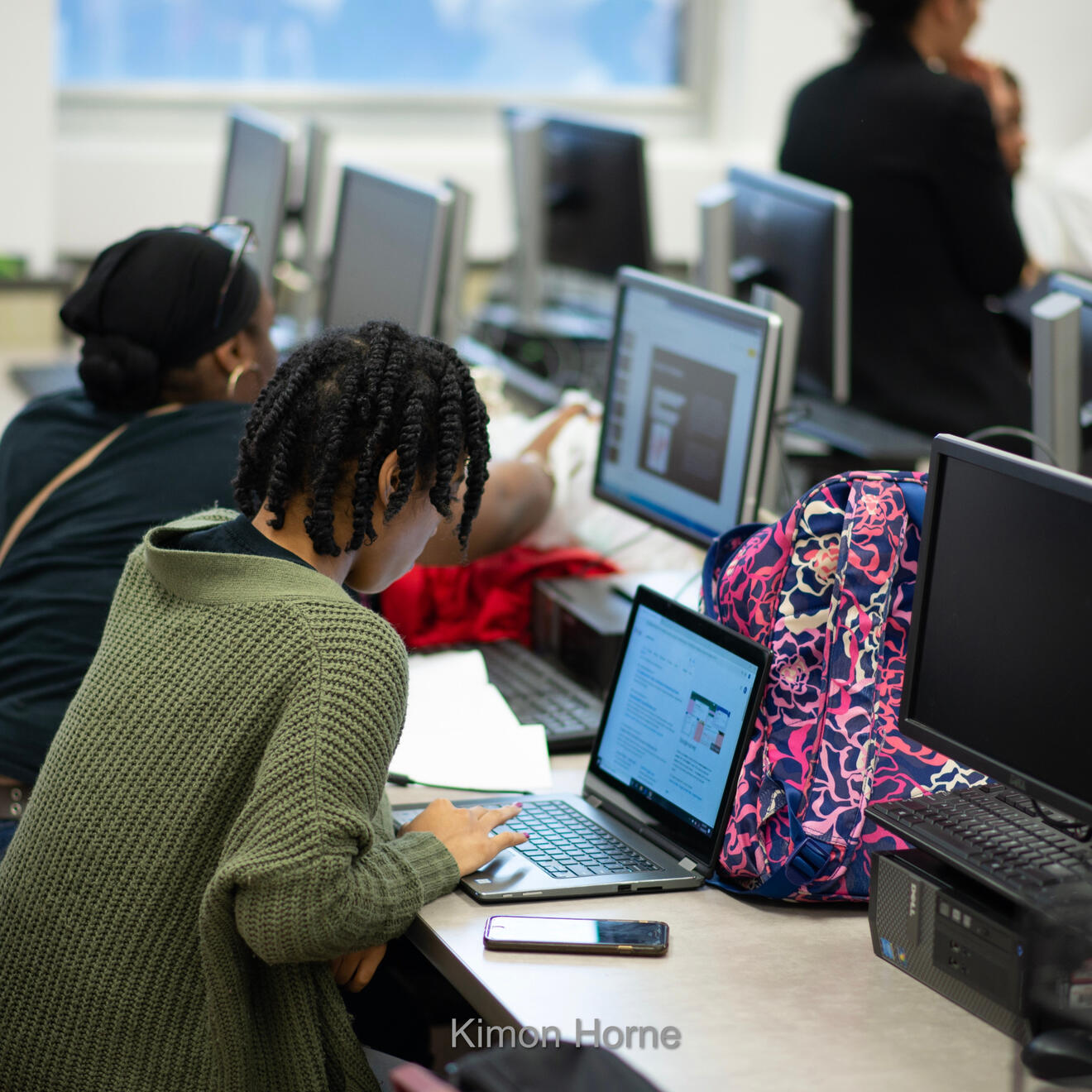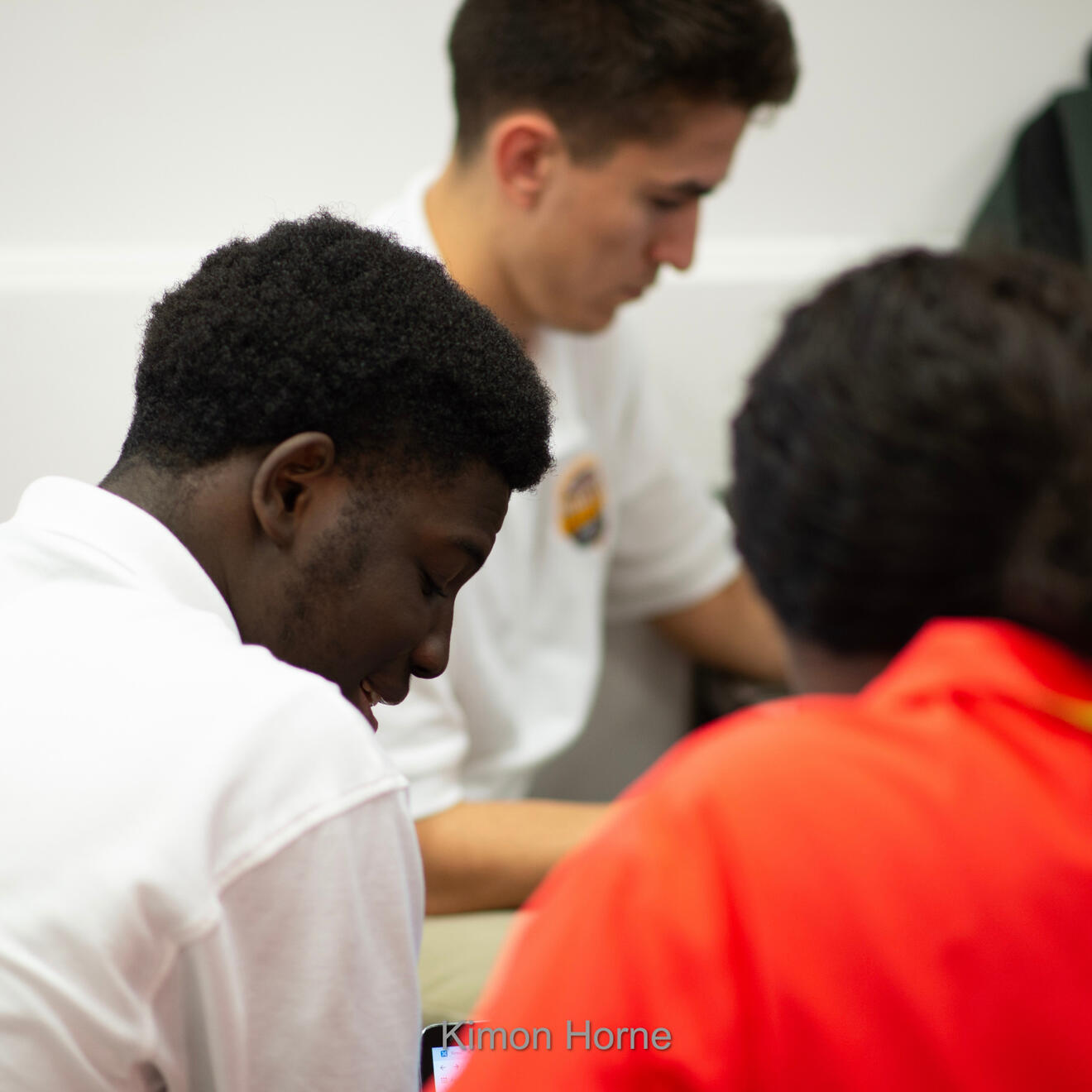 Change the world.
"This program opened my eyes to research [and] knowing that I can actually do research for the community. It just changed my whole outlook on actual research--it's not something where you just put out a report and let it sit; it's actually changing the world and community around you."
HT Student researcher with Goodwill Excel Center Team
Site design by Grace Malerba
Get in touch
Tell us your name, email and how you would like to get involved. Thanks!
Our Externship
Photo by Kimon Horne
Scope.
We provide direct, professional consultation to the social impact organizations to help them identify and scope an appropriate project for a graduate student or early career researcher extern.
Match.
Once a project is initially scoped, we recruit, interview, and refer candidates with specific skill sets required for the project. Then we match each extern to a community mentor.
Support.
We host workshops and seminars for personal and professional growth. We also provide networking and career exploration opportunities.
The Potential.
Surveys were completely anonymous and optional, but offered to all 10 externs from across every Externship cohort (Fall 2018, Spring 2019, Summer 2020). Data are not reported where small samples would identify individuals.
*NIH data (accessed June 2020) taken from https://diversity.nih.gov/about-us/population-underrepresented
The Community-Engaged Research Course
Photo by Kimon Horne
There is a need for greater equity-driven work in the social sector and research space.
The Community-Engaged Research Course, piloted in the Fall of 2019 at Huston-Tillotson University, prioritized equity in research through a unique program where students learned how to apply research methods and data analysis to local organizations focused on social impact.
Opportunities
- To increase the number of black and brown researchers
- To expose students, through service learning, to new skills that they can take into the local workforce
- To build more connections for students for research and evaluation in the local social sector
As a result of the Fall 2019 Community-Engaged Research Course:
16
students gained skills in research methods which they applied to nonprofit research projects and earned $2500 stipends to support independent research projects
5
nonprofit organizations received insight on their organizations through equity-focused student research
1
student team of four received $10,000 to continue conducting research with their nonprofit organization beyond the Fall 2019 semester
Mentorship.
Would you like to support the personal professional growth of an extern?
Expertise.
Are you an Individual or network that has research or data skills, knowledge, resources, and expertise to share with externs or students?
Becoming a Host
Photo by Kimon Horne
Collaborate.
Collaborate with the extern and Capacity Catalyst team, to build a project summary, goals, extern expectations and timeline that meets both the extern and host organization needs.
Supervise.
Provide a internal supervisor for the extern, who can deliver direct assistance and supervision to the extern and is committed to personally meeting with the extern on a regular basis each week. The internal supervisor will also meet with Capacity Catalyst approximately once every 3-4 weeks to discuss the extern's progress.
Manage.
Officially employ or develop a contract with the extern. Host them for the duration of the externship. Provide a desk, computer, and secure access to data as appropriate.
Review.
Complete a final assessment survey of the externship hosting experience.
Our Work
Nonprofits and social entrepreneurs are often challenged by a lack of time and technical skills to effectively leverage research and evaluation to improve their services and assess their impact. At the same time, there are advanced students and early career professionals who have the time and research skills, but lack the experience and guidance to effectively leverage those skills in an applied setting. Building a bridge to match these complementary needs is where Capacity Catalyst comes in!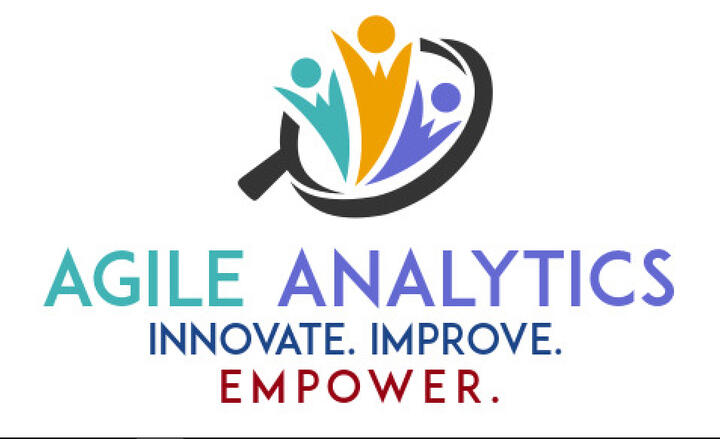 Laura Garcia LaFuente
Board Member
Assistant Director of Health Equity & Community Engagement,
Austin Public Health
BLACK LIVES MATTER
June 5, 2020
I can't really work today.I am overwhelmed by the incarnation of frustration, anguish, and rage of the pervasive and systemic anti-Blackness in which I live, and to which I have contributed. In recent years, I have tried to take small, incremental steps to combat racism and be anti-racist as a person, a mother, a family. But it is too little, and too late for the hundreds – thousands – of Black lives ended by racism.I currently lead a nonprofit in its infancy that has talked the talk of "equity," "diversity," and "inclusion" as some of its earliest words. But today I am compelled to walk the walk of ANTI-RACISM. Anything short of that is unacceptable.So, as I was hustling to ensure this organization could "build capacity" and "catalyze" local response to COVID-19 in our hardest-hit communities; last weekend it hit me that this is not enough. Even now, in an attempt to be reactive and responsive, it is not enough to have not been proactive.I know that the path forward will continue to be filled with missteps and mistakes. I commit to forging ahead with an open mind and heart – I want to keep learning where I am falling short and where my blindspots are so that I can change my harmful actions.Immediately, and for the foreseeable future, Capacity Catalyst will be dedicated to serving anti-racist, Black Lives Matter, and racial justice movements in Austin and beyond. We have benefited from white supremacy – and we must play a role in dismantling it: we must stop doing what we can, and start doing what we must.When we are with those who have similarly benefited from racism, we will speak up and call out anti-Black perspectives and actions. We will actively push the institutions from which we seek funds, and organizations with which we partner, to develop and enact anti-racist strategies throughout their work. We will be clear and explicit that racial justice is our highest priority, bar none, so that those who support our work are fully aware that white supremacy exists and must be actively combated; that there is no social justice without racial justice.Perhaps more importantly, when we are among partners from the Black community – who have experienced the most severe marginalization, oppression, and violence from racism – we will listen. We will support them in the ways they tell us they need support. We will elevate and amplify their voices. We will deepen, strengthen, and expand our partnerships with Black-led nonprofits and Historically Black Colleges and Universities to ensure that our privilege advances their access to resources, opportunity, and capital.Our next externship cohort, which can begin as soon as June 15th, aims to provide data management, synthesis, and visualization/reporting support – at no cost – to social justice organizations focused on supporting the Black community.Our externs will receive training and support in anti-racism, and mental health and well being, taught and led by members of the Black community. We will value all of the work being done by fully and fairly compensating externs and support providers.As we move forward, know that we are equally attentive to solidifying the best role of and support for community mentors – a cornerstone of the Capacity Catalyst model, and an aspect of our externship model in which the consequences of both the viral and racism pandemics are most strongly felt. But we have already waited too long to act, and we refuse to further delay our immediate response in the interest of a vague sense of "completeness."We cannot be complicit any longer.Yours in humble, penitent action,
Saro
Donate Now
Your financial contributions help support operations and programs at Capacity Catalyst - all in support of our mission to improve data use in the social sector by connecting capacity with need for a thriving equitable social data ecosystem.
Your donation of:
- $75 will support a 1:1 mental and emotional wellbeing session for an Extern
- $150 will support one expert researcher/data Professional of the Global Majority (i.e., a Black, Indigenous, or Person of Color) to lead a seminar about their lived experience for our Externship cohort
- $300 will support a group mental and emotional wellbeing workshop for our Externship cohort
- $1,000 will support one nonprofit partner's participation in the Community-Engaged Research Course
- $2,500 will support one undergraduate student's stipend for research work they complete in the Community-Engaged Research Course
- $6,250 will cover one part-time extern's summer stipend for research work they complete for their Externship host organization led by a Person of the Global Majority (i.e., BIPOC)
- $10,000 will cover one full-time extern's summer stipend for research work they complete for their Externship host organization led by a Person of the Global Majority (i.e., BIPOC)There are a few ways to do this:
- Mail a check:
Capacity Catalyst
2028 E Ben White Blvd #240-7593
Austin TX 78741
- Donate online: There's a handy form below! We finally found a platform that doesn't charge us or you processing fees; they cover all fees through external donations; so 100% of your gift comes directly to us.
- You can also find us on your favorite giving platforms or Donor Advised Fund (DAF), using our name "Capacity Catalyst" or our EIN: 82-5417593
Get in touch
Tell us your name, email and how you would like to get involved. Thanks!
Join Us
Thank you for your interest, we currently have no open positions at Capacity Catalyst.Feel free to bookmark this page, as any open roles to join our team will be posted here as they arise.